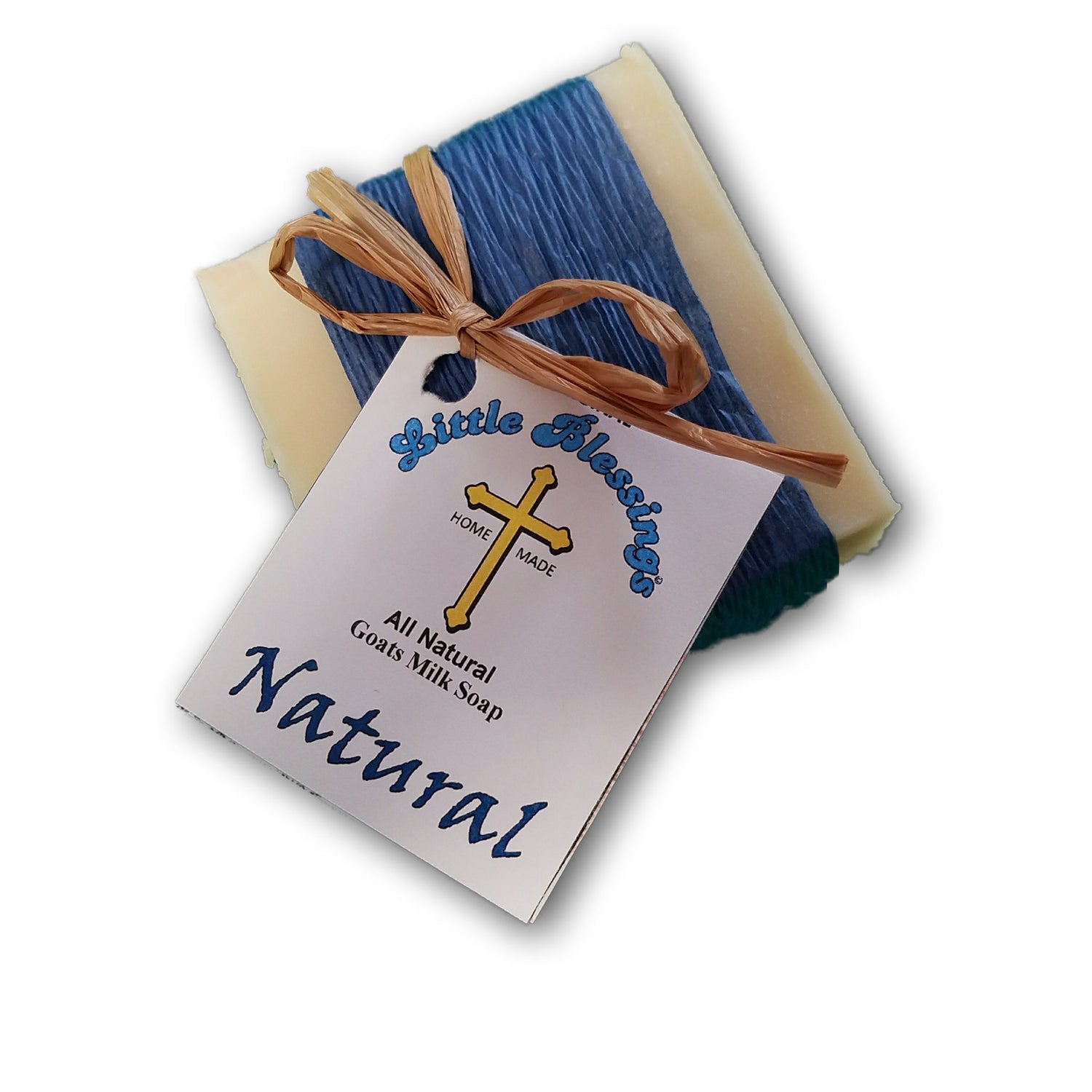 Give Someone a Little Blessing Today!
Our GOAT'S MILK SOAP & LOTION is made in small batches on the family farm. Our family run small business has been going now for over 20 years.
We want to share our products with your family as well!
Get some for your mom, your bestie and yourself! Your going to love it!
Shop now
Keep up the good work!

"I have used many soaps from the internet. It has been my pleasure to reorder from you folks again. The reason why is,  your soaps have helped my skin condition. I have psoriasis on my elbow and they were flaky and bleeding. Your soaps are the only ones that have helped my skin clear up. I'm not sure why your soaps are so different, but something is and its working. Keep up the good work." -Steve from Ft. Wayne, Indiana (USA)

A little piece of heaven.

"A little piece of Heaven is what I would call these amazing goat's milk soaps by Little Blessings. Once you have been able to take the bar away from your nose and stop breathing in the beautiful aromas, you will luxuriate in the rich creaminess of the lather when you bathe. Knowing that the soaps are all natural is simply an added bonus. Knowing that the soaps don't leave any kind of sticky residue on your skin will have you reaching for these little bits of Heaven again and again.  My husband even uses these soaps to wash his hair and no matter how pretty the scent of the bar, he never smells like a flower when he is done. Your skin will feel as silky soft as the soaps lather.  I have been using these wonderful, handmade soaps now for nearly 10 years and I will never use anything else.  Customers for life..." - Judy & James from California (USA)

I will not use any other soap.

"I wanted to let you know that I ordered your soaps after having an issue with a local vendor.  I am very happy with your product and have number of co-workers who are now ordering from you because it has made a big difference in their skin.  I will not use any other soap.  It is wonderful.  Thank you." - Colleen R. from Pennsylvania (USA)
Goat's Milk Soap & Lotion
But the fruit of the Spirit is love, joy, peace, patience, kindness, goodness, faithfulness, gentleness, self-control; against such things there is no law. Galatians 5:22-23 ESV
THE GALLERY (Columbia City, IN)

106 N Walnut St Columbia City IN 46725

Closed Sun-MonTues

Wed /Thur 10-6

Friday 10-5

Sat 8:30-3

The Gallery